Fourth Force – Background Verification Services All Over India
There is no dearth for Background verification companies, today, in India. Many have mushroomed over the years in various cities. But the moot question is if their services are reliable, affordable and pan India. Unlike the many mediocre background verification firms that exist, Fourth Force is pan Indian, with branches in every single state of India. It is highly trusted for the quality services is has been offering. For conducting the background verification on your job applicants, employees, drivers, bride/groom, vendors and insurance claims, only the ex-police officers, intelligence officers will go to the field for verification. This sets Fourth Force apart from the rest of background verification firms, where not-so-profession people carry out the verification process. Fourth Force is founded by people who have served in central agencies like Research and analysis wing and Central bureau of investigation. This comes as an advantage for MNCs, corporations, web-based firms who want to screen their employees before to giving them the offer letters. Fourth Force team, with its wings across the length and breadth of India, will go to even remote villages and does the physical field verification, speaks to family members, verifies addresses, enquires the neighbors and create a highly reliable report on the candidate.
Fourth Force, a leading Background Screening Company extends their services all over India. Check the details given below to get the address of our Fourth Force office near you!
Srinagar
Shimla
New Delhi
Chandigarh
Jaipur
Madhya Pradesh
Lucknow
Chhattisgarh
Uttarkhand
Assam
Arunachal Pradesh
Nagaland
Meghalaya
Manipur
Agartala
Sikkim
Patna
West Bengal
Jharkand
Odisha
Ahmedabad
Mumbai
Telangana
Andhra Pradesh
Bangalore
Kerala
Puducherry
Chennai
Background Verification Agency in Srinagar
H.No.171,
Umerabad (B),
Peer Bagh,
Srinagar – 190 014
Background Verification Agency in Shimla
Set No.4,Kulbir Apartment (Near Agriculture Office),
Aagli-Shimla 171004
Background Verification Agency in New Delhi
A-321, Defence Colony,
New Delhi 110 024
Background Verification Agency in Chandigarh
H.No.3241/1, Sector 44D,
Chandigarh 160 047
Background Verification Agency in Jaipur
Shop No.23-24, 2nd Floor, (Near Hira Petrol Pump),
Vidyut Nagar-A,
Main Ajmer Raod,
Jaipur 302 021 (Rajasthan)
Background Verification Agency in Uttarkhand
74/1, Narishilp Mandir Marg,
Near Bindal Bridge,
Dehradun – 248 001
Uttarkhand
Background Check Agency in Lucknow
Chamber no.202, Sky Hi chamber, lind floor,
11/5, Park Road, Hazarat Ganj,
Lucknow 226 001 (U.P.)
Background Investigation Agency in Madhya Pradesh
Janak Vihar Complex (3rd floor),
No.6, Malviya Nagar,
Opp. Airtel Office
Bhopal 462 001
Madhya Pradesh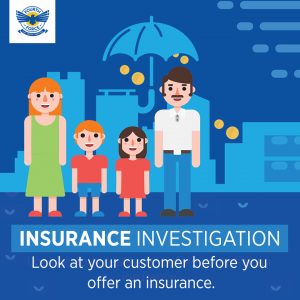 Background Screening Agency in Chhattisgarh
No.7, Agradoot House 2nd Floor,
Rajbandha Maidan,
Raipur 492 001
Chhattisgarh
Land mark: Near BJP Office
Background Verification Agency in Assam
Basisthapur Lane-2,
Rasaraj Bye Lane,
No.25, Po-Beltola,
Guwahati – 781 028
Dist.Kamrup(m), Assam
Background Verification Agency in Arunachal Pradesh
Nyokum Lapang,
Near Town Baptist Church,
District-Papumpare,
Itanagar – 791 111
Arunachal Pradesh
Background Verification Agency in Nagaland
N.No.132,
Sector B,
Aoyimti,
Dimapur 797 115
Nagaland
Background Verification Agency in Meghalaya
Lower Lumparing,
Jackson's Trace Road,
Shillong – 793 004
Meghalaya (Landmark: St. John's Church)
Background Verification Agency in Manipur
Khoyang Polem Leikai,
P.S.Imphal 795 001
Manipur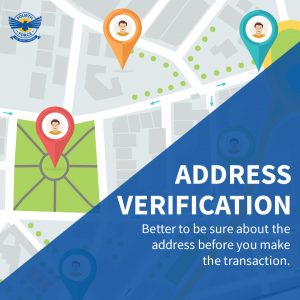 Background Verification Agency in Agartala
North Joy Nagar (A.K Road), Khajanchi Bari,
Western Side of Police Head Quarters,
Agartala P.O.
Agartala 799 001
Background Verification Agency in Sikkim
Heera Sharma,
Gairi Gaon,
Tadong,
Gangtok – 737 102
Sikkim
Background Verification Agency in Patna
Nishant Shree,
21/289/1,
S.K.Nagar,
Patna 800 001
Bihar
Background Verification Agency in West Bengal
"Indiralaya" Joyour,
PO-Magra,
District Hoogly 712 148
West Bengal
Background Verification Agency in Jharkand
Flat No.18,
Yuvraj Complex,
Dy.Para Nr.Kutchery,
Chowk Ranchi,
Jharkhand 834 001
Background Verification Agency in Odisha
D-6, BJB Nagar,
Bhubaneswar 751 014,
Odisha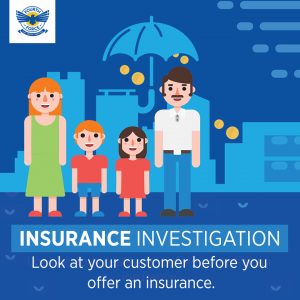 Background Verification Agency in Ahmedabad
No.94, Shymvila-2,
Gala Gymkhana Road,
Bopal, Ahmedabad 380 058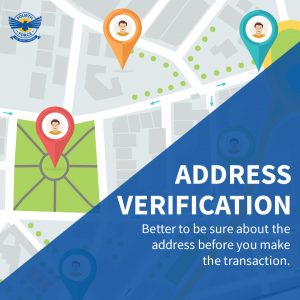 Background Verification Agency in Mumbai
New Mhada Tower, A-1, Flat No. 1003 10th Floor,
Magathane, Opp.M.S.E.B. colony,
Borivali (E), Mumbai 400 066
Background Verification Agency in Telangana
H.No.SRT-279 Opp.Dmart,
Sanathnagar,
Hyderabad 500 018
Telangana
Background Verification Agency in Andhra Pradesh
Palamanor Building, 7-1-283/C/11 S.No.3,
Balkampet Yellamma Temple,
B.K.Guda Road,
Hyderabad 500 038
Andhra Pradesh
Background Verification Agency in Bangalore
Palamanor Building, 7-1-283/C/11 S.No.3,
Balkampet Yellamma Temple,
B.K.Guda Road,
Hyderabad 500 038
Andhra Pradesh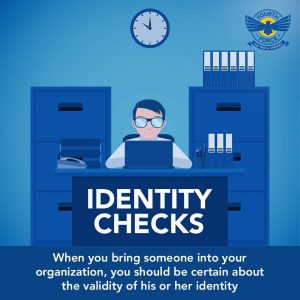 Background Verification Agency in Kerala
TCX/1340(2), Sreemadavam,
1st floor, Kottamughal,
Nalanchira P.O.
Thiruvananthapuram 695 015
Kerala
Background Verification Agency in Puducherry
No.7, 2nd floor, 5th Cross Street,
Venkateswara Nagar,
New Saram,
Puducherry 605 013
Background Verification Agency in Chennai
Agni Legal and Verification Services P.Ltd.
No.24/6, First Floor,
K.B.Dasan Road,
Alwarpet,
Chennai 600 018